President Bola Tinubu gave his inaugural address at the United Nations General Assembly in the small hours of Wednesday, in which he championed the need for Africa to surmount foreign exploitation to attain prosperity through democratic ideals.
"As for Africa, we seek to be neither appendage nor patron. We do not wish to replace old shackles with new ones," he said during his address on the first day of the 78th session of the assembly held at the UN Headquarters.
READ ALSO: NNPC Sacks Employees 15 Months To Retirement
He spoke to other heads of government, hours after similar addresses including those of US President Joe Biden and Ukrainian leader Volodymyr Zelensky.
The President spoke on the theme 'Rebuilding Trust and Reigniting Global Solidarity: Accelerating Action on the 2030 Agenda and Its Sustainable Development Goals Towards Peace, Prosperity, Progress, and Sustainability for All'.
According to Tinubu, many proclamations have been made, "yet our troubles remain close at hand".
Noting that failures in good governance have hindered Africa, Tinubu decried that broken promises, unfair treatment and outright exploitation from abroad also exacted a heavy toll on Africans' ability to progress.
"Given this long history, if this year's theme is to mean anything at all, it must mean something special and particular to Africa," he added.
Chronicling the establishment United Nations, Nigeria's leader detailed the role played by the Second World War, saying the period was a highwater mark for trust in global institutions and the belief that humanity had learned the necessary lessons to move forward in global solidarity and harmony.
"Today and for several decades, Africa has been asking for the same level of political commitment and devotion of resource that described the Marshall Plan," he said.
"We realize that underlying conditions and causes of the economic challenges facing today's Africa are significantly different from those of post-war Europe."
Beyond Subsidy Removal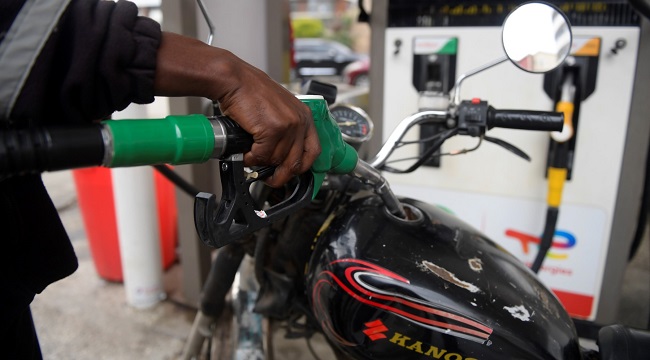 According to Tinubu, global institutions, other nations and their private sector actors must see African development as a priority – not just for Africa but in their interests as well.
The President said due to both longstanding internal and external factors, Nigeria's and Africa's economic structures have been skewed to impede development, industrial expansion, job creation, and the equitable distribution of wealth.
"If Nigeria is to fulfil its duty to its people and the rest of Africa, we must create jobs and the belief in a better future for our people. We must also lead by example," he said.
"To foster economic growth and investor confidence in Nigeria, I removed the costly and corrupt fuel subsidy while also discarding a noxious exchange rate system in my first days in office. Other growth and job-oriented reforms are in the wings."
'Military Coups Are Wrong'
Tinubu also touched on the coup in the Republic of Niger. The President, who also serves as the Chairman of the Economic Community of West African States (ECOWAS), stated the need to affirm democratic governance as the best guarantor of the people's sovereign will and well-being.
"Military coups are wrong, as is any tilted civilian political arrangement that perpetuates injustice. The wave crossing parts of Africa does not demonstrate favour towards coups. It is a demand for solutions to perennial problems," he asserted.
"Regarding Niger, we are negotiating with the military leaders. As Chairman of ECOWAS, I seek to help re-establish democratic governance in a manner that addresses the political and economic challenges confronting that nation, including the violent extremists who seek to foment instability in our region. I extend a hand of friendship to all who genuinely support this mission."
'Dark Channel Of Inhumane Commerce'
The President also spoke out on the protracted battle against violent extremists in Africa.
"In the turmoil, a dark channel of inhumane commerce has formed. Along the route, everything is for sale. Men, women and children are seen as chattel," he said.
Tinubu bemoaned the ordeals thousands risk – "the Sahara's hot sand and the Mediterranean's cold depths" – in search of a better life. At the same time, mercenaries and extremists with their lethal weapons and vile ideologies invade our region from the north.
"This harmful traffic undermines the peace and stability of an entire region. African nations will improve our economies so that our people do not risk their lives to sweep the floors and streets of other nations. We also shall devote ourselves to disbanding extremist groups on our turf," he said.
"Yet, to fully corral this threat, the international community must strengthen its commitment to arrest the flow of arms and violent people into West Africa."
Source: CHANNELSTV