Congratulations are in order, it would seem, as more than two dozen states inaugurated the winners of their March 18 governorship elections and April 15 reruns. Today, they took their oaths of office with expectations of them as high as ever.
But the epoch-making events did not include eight states — that is, Anambra, Bayelsa, Edo, Ekiti, Imo, Kogi, Ondo, and Osun — for which the Independent National Electoral Commission (INEC) will conduct off-cycle elections at various times within the next three years to determine their governors.
READ ALSO: Rampaging youths set Lagos police post ablaze
Making up the "Class of 2023" governors are 18 newbies and 10 returnees — despite a handful of them still in the process of defending their victories at their respective Election Petitions Tribunals.
Here is a quick look at each one of "Their Excellencies" who made history today:
Turning A New Page
Alex Otti (Abia): The Isiala-ngwa native has served as a Group Managing Director of Diamond Bank Plc. After losing to outgoing governor Okezie Ikpeazu of the PDP in the 2015 and 2019 elections, the 58-year-old won by a landslide this year, as the candidate of the Labour Party.
Umo Eno (Akwa Ibom): The 59-year-old founder of All Nations Christian Ministry International served as the Akwa Ibom State Commissioner for Lands and Water Resources. He was elected under the PDP with the full backing of outgoing governor Udom Emmanuel.
Rev. Fr. Hyacinth Alia (Benue): After earning a Diploma in Religious studies (1987) from St. Augustine's Major Seminary, Jos and a BA in Sacred Theology (1990), he was ordained a Catholic Priest on July 7, 1990. The 57-year-old was elected under the APC.
Bassey Otu (Cross River): Since 2003, he has represented the Calabar Municipal/Odukpani in the House of Representatives and Cross River South. He defected from the PDP to the APC in 2016 and now assumes office as governor at the age of 63.
Sheriff Oborevwori (Delta): Oborevwori, 60, has served as a member of the Delta State House of Assembly under the PDP since 2015. He held office as the speaker in 2017 after Monday Igbuya's impeachment and was re-elected in 2019 as the representative of Okpe State Constituency.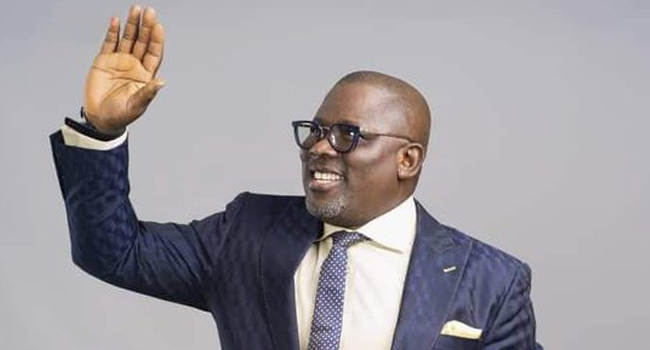 Francis Nwifuru (Ebonyi): This two-term speaker of the Ebonyi State legislature hails from Oferekpe Agbaja in the Izzi LGA of Ebonyi State. The 48-year old takes over with the exit of outgoing governor Dave Umahi.
Peter Mbah (Enugu): The founder and CEO of Pinnacle Oil and Gas Ltd, he comes from Owo under the Nkanu East LGA. The maritime lawyer and financial analyst, 51, triumphed at the Enugu poll as the PDP candidate.
Umar Namadi (Jigawa): Having served as the deputy governor of Jigawa State from 2019 to date, the sexagenarian levels up to replace his principal, Mohammed Abubakar. He is the founder of Namadi, Umar & Co Chartered Accountants firm and pioneer Head of Dangote Group Management Accounts Department.
Uba Sani (Kaduna): The 52-year-old's political background includes his service as Kaduna Central senator from 2019 till 2023. He is also a former National Vice Chairman (North) of Campaign for Democracy.
Abba Yusuf (Kano): This civil engineering graduate of Federal Polytechnic, Mubi, Gongola State (now Adamawa) served as Kano State Commissioner of Works, Housing and Transport between 2011 and 2015. At 60, he is the first NNPP governor.
Dikko Radda (Katsina): He is a former director-general of the Small and Medium Enterprises Development Agency of Nigeria (SMEDAN) and served as APC National Welfare Secretary soon after the party was formed in 2013. The 53-year-old succeeds Aminu Masari.
Nasir Idris (Kebbi): He held office as a national president of the Nigerian Union of Teachers and deputy president of the Nigeria Labour Congress, Idris. Aged 57, he was elected in the recent elections as the APC candidate.
Umar Bago (Niger): After years of experience in the banking sector, he won a seat in the House of Representatives in 2011. The 49-year-old graduate of Federal University of Technology Minna contested for Speaker in the 9th National Assembly, emerging as the runner-up to eventual winner Femi Gbajabiamila.
Caleb Mutfwang (Plateau): The 58-year-old is a former LGA Chairman of Mangu, Plateau State. His administration sees the state's return to the PDP after eight years under the APC's Simon Lalong.
Siminalayi Fubara (Rivers): Until his emergence as the Rivers PDP governorship candidate in 2022, Fubara was the former accountant general of the state. The native of Opobo Town in Opobo/Nkoro LGA of Rivers State coasted to victory at the recent polls.
Ahmad Aliyu (Sokoto): This 53-year-old was the deputy governor of Sokoto State from 2015 until his resignation in 2018. He has also served as a chief accountant at the Local Government Service Commission, a commissioner and the Executive Secretary of the Police Trust Fund.
Kefas Agbu (Taraba): He is a retired army lieutenant colonel with 21 years of service. At the age of 52, Agbu has experience serving as chairman of the governing board of directors at Nigerian Maritime Administration and Safety Agency and as a member of the Presidential Committee on North-East Initiative (2016-2019).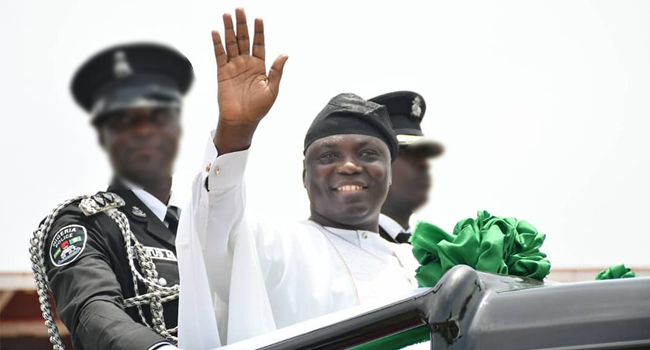 Dauda Lawal (Zamfara): A banker, the 57-year-old holds a PhD in business administration from Usmanu Danfodiyo University, Sokoto and was former CBN governor Lamido Sanusi's special adviser on Islamic banking.
The Final Chapter
Ahmadu Fintiri (Adamawa): The 55-year-old was Speaker of the Adamawa State House of Assembly between 2014 and 2015. The impeachment of Governor Murtala Nyako in July 2014 led to his emergence as acting governor, serving until 1 October 2014. He was elected in 2019 by a hair's breadth, a scenario which seemed to play out again this year.
Bala Mohammed (Bauchi): Prior to becoming governor of Bauchi State in 2019, he was minister of the FCT from 2010 to 2015, and Senator for Bauchi South from 2007 to 2010. At 64, he has held several prominent roles including as Principal Administration Officer in the Presidency from 1994 till 1995.
Babagana Zulum (Borno): After joining the University of Maiduguri in 2000, he rose to the rank of professor and acting Dean, Faculty of Engineering by 2011. He served as Commissioner for Reconstruction, Rehabilitation and Resettlement from 2015 till 2018 and was elected as governor under the APC in 2019. He is 53 years old.
Inuwa Yahaya (Gombe): The 61-year-old served as managing director of A.Y.U Civil Engineering Company Ltd from 1993 to 1999 and was appointed as Commissioner for Finance and Economic Development in 2003. Though he was the Gombe APC governorship candidate in 2015, it wasn't until the 2019 election that he would win his first term.
AbdulRahman AbdulRazaq (Kwara): As the Congress for Progressive Change candidate, he lost a string of governorship elections between 2003 and 2011. Since joining the APC, the now-63-year-old's tenacity appears to have paid off as he takes the oath for his second and final term.
Babajide Sanwo-Olu (Lagos): The inauguration of the former Lagos State Property Development Corporation boss comes on the heels of perhaps the most heated governorship race the state has ever seen. In the wake of a markedly violent, ethnically charged election, the 57-year-old is hoping to close out his tenure, while ensuring the state remains in the APC's firm grasp.
Abdullahi Sule (Nasarawa): From 1989, he worked for several companies in the US before returning to Nigeria in 2000 to co-found Sadiq Petroleum Nigeria Limited. The company won a bid to acquire African Petroleum (AP) Plc and he became the CEO of AP in 2001. Before running in 2019, he was announced as substantive Group Managing Director (GMD) of Dangote Sugar Refinery Plc.
Dapo Abiodun (Ogun): Prior to his assumption of office, he founded First Power Limited and served as managing director of Heyden Petroleum as well as board chairman of the Corporate Affairs Commission. He is 62 years old.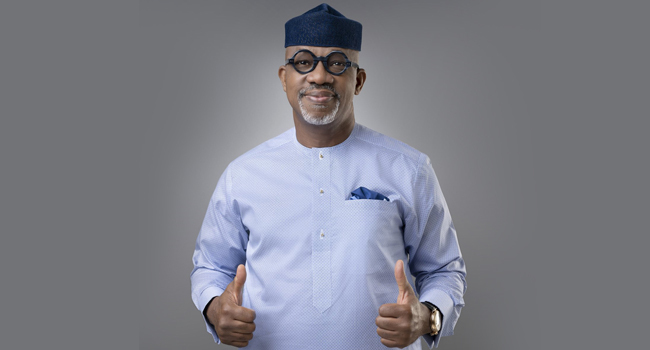 Seyi Makinde (Oyo): In 1997, he established Makon Engineering and Technical Services (METS) at the age of 29, after having earned years of work experience at international oil and gas companies. His victory in 2019 under the PDP came after his 2015 loss as the SDP candidate. He is now aged 55.
Mai Mala Buni (Yobe): After completing his secondary education, he ventured into business at a young age and returned to school years later, receiving his Diploma from the College of Vocational Science and Technology in 2012. Two years later, the entrepreneur turned politician became the first elected APC National Secretary. At 55 years of age, he has also served as Caretaker Chairman of the party (2020-2022).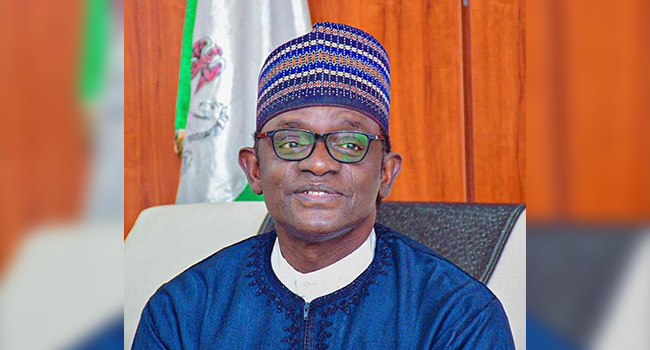 Source: CHANNELSTV